Waterfall Hike – Tuesday, May 15, 2018
BRNN members come join us and see: 
3 waterfalls in 3 counties
Ken will lead the tour to,
Courthouse Falls (.7 mile walk) in Pisgah N.F. Transylvania County
Dills Falls (.3-mile walk) in Nantahala N. F. Jackson County
Laurie Falls (6-mile walk) in Middle Prong Wilderness, Haywood County
We will do the first two falls in the morning leaving the longer walk to those willing in the afternoon. Each of the Forest Service roads to access the waterfalls are gravel with limited parking. THIS IS AN ALL-DAY EVENT. Bring your lunch. Members only.
Carpool 8:45 AM at the Mills River Ingles on Brevard Road (I-26 at Exit 33).
The second meeting location is at the Courthouse Valley Overlook, Blue Ridge Parkway, Canton, N.C. 28716 at 10:00 AM.
This is the first overlook on the left after you cross N.C. 215 at Beech Gap. RAIN DATE: Friday, May 18.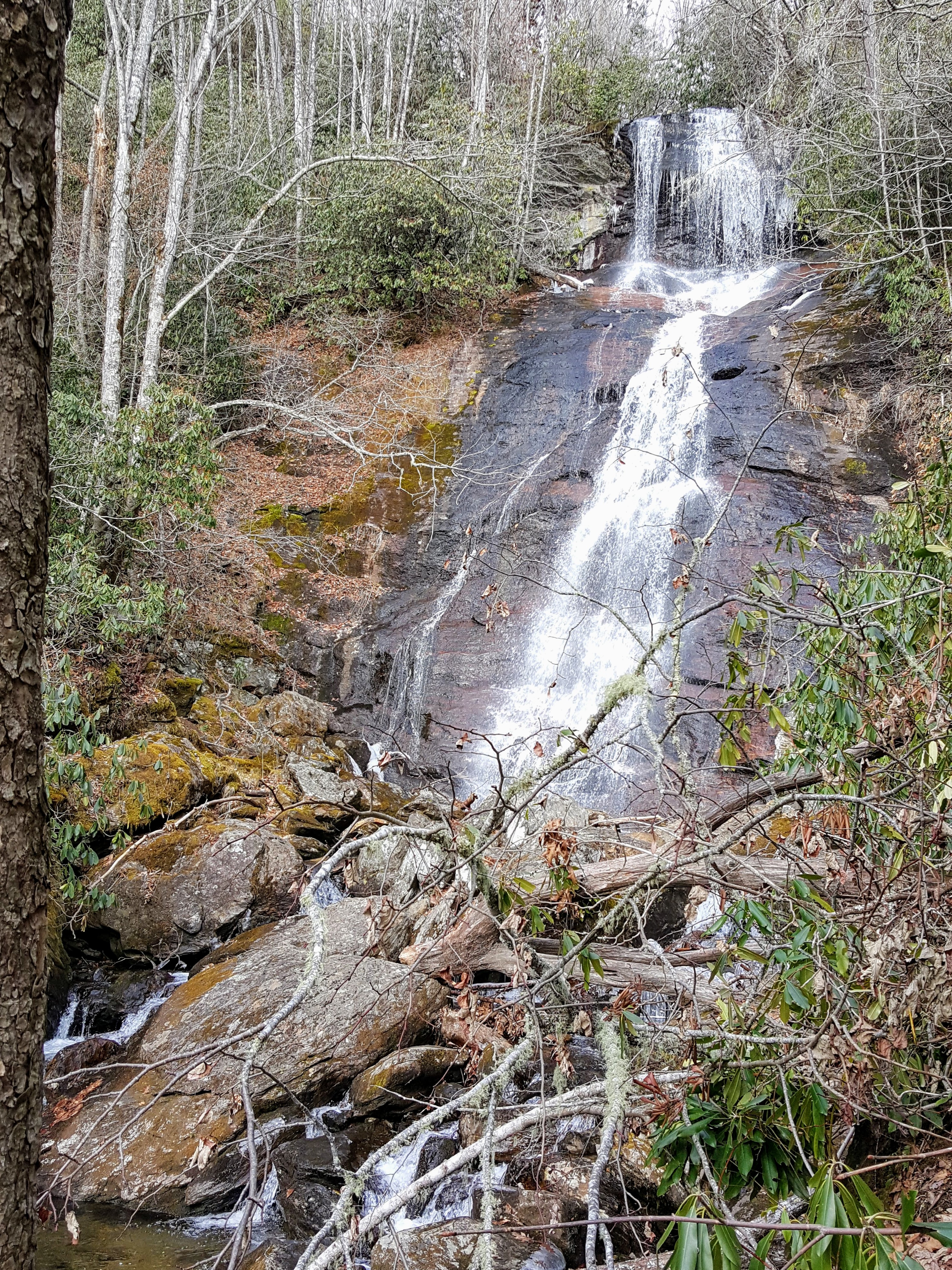 Dills Falls